The original street food of Trapani 
7 delicacies to enjoy while walking around the city
It is impossible to talk about the gastronomic culture of Trapani without mentioning the jewel that makes it unique and inimitable. The Street Food of Trapani is full of pearls, some well-known, others less famous but certainly no less tasty.
Trapani offers for many years a gourmet itinerary made of street food, perfect for those who intend to discover all the details of a city so full of wonders.
So, if you are on holiday in Trapani and are looking for places where you can taste real Sicilian street food.. Well, here is the definitive guide!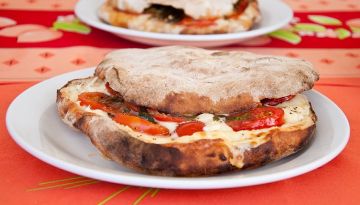 The "Cabbucio"
The "Cabbucio" is the street food of Trapani par excellence. It is a magic sandwich, whose dough is made from the classic dough for pizza. Once well cooked in the oven, it is seasoned with oil, oregano, salt, pepper and sliced tomato.
Where can you find the "Cabbucio"? The best Cabbucio in Trapani is that of the Bernardo Bakery!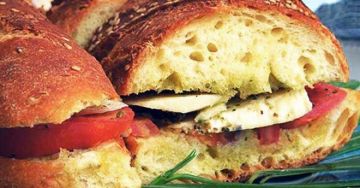 The "Pane Cunzato"
Always at the Bernardo Bakery, you can also taste the "pane cunzato" a must of the local cuisine. It is a simple bread seasoned with oil, salt, pepper, tomato, anchovies and cheese. You must taste it!

The "Panelle"
The Sicilian "Panelle", now known all over the world, are a must for those visiting Trapani for the first time. The "panelle", for those who don't know, are a mixture of chickpea flour that is fried at very high temperatures and then served inside a large sandwich, with the addition of salt and lemon. It is one of those typical dishes to be enjoyed on the street.
Where you can find the best "panelle" in Trapani? Try to go to Pititto, in front of the Court; the right place, a real reference point where you can taste excellent panelle accompanied by a glass of "Spuma", also called Passito.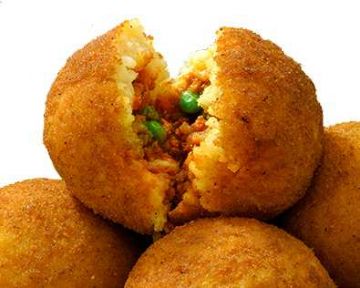 The "Arancina"
If "Cabbucio" is the King of street food, "Arancina" is its Queen! We all know what arancine are and how they usually taste, but did you know that in Trapani there is a place where you can taste many flavors of "arancine"? Exactly! In addition to the classic arancine with butter or meat, by Roberto Er Pollero, in Via Spalti you will find many other flavors, from eggplant to mushrooms, all at a very affordable price.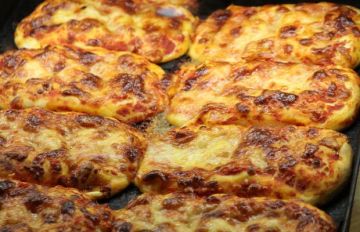 The pizza of Oddo Bakery
From Oddo Bakery you will find a small tasty pizza, all to be enjoyed while enjoying the immense panorama that the sea of Porta Ossuna offers you. No place is so magical and tasty at the same time.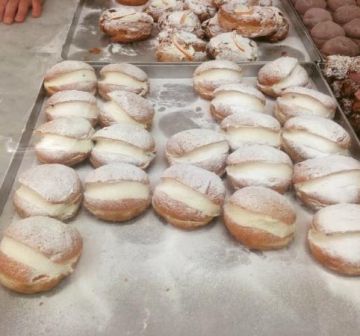 Pastries with ricotta cheese
"Cannolo", "graffa" and "sfingione" at the Rinascente Pastry are the perfect compromise between taste and quality. In Trapani and throughout western Sicily it is difficult not to find a good fresh cannolo and here, you can be sure, you will find only quality pastries.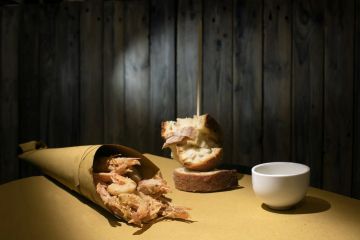 The "Coppu" of fried fish
Do you like fish? Do you like fried fish? If the answer is "yes" then you will love the "Coppu of fish". Trapani is famous throughout Sicily for its fish, but what happens when it is breaded and fried? A sublime fried fish comes out, packed inside the Coppu (paper cone). Maree - Fresh Fried Fish is where you need to go to savor this delicacy.