6 unmissable things of the smallest island of the Egadi Islands
Levanzo Island is the smallest island of the Egadi and the closest to the city of Trapani, only 20 minutes away by hydrofoil. Small and unspoilt fishing village away from the civilization where you only walk Levanzo offers us the opportunity, not only a wonderful beach holiday in complete freedom, but also a cultural approach.
In this text we will explore some of the most interesting places on the island, between sea and archaeological mysteries to discover.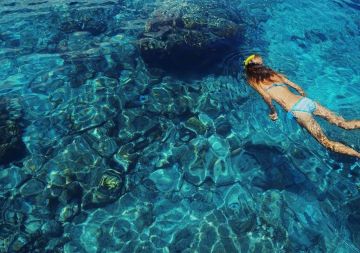 1. The Sicilian seabed is one of a kind, different from any other in the world. Fortunately, Levanzo offers the opportunity to participate in diving and snorkeling activities, moments of emotion that give to those who live them a day to discover submerged Sicily. Really amazing!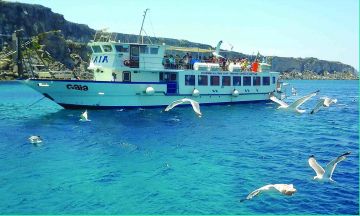 2. Levanzo is also famous, similarly to Favignana, for its crystalline and limpid sea. A nice boat tour, guided or not, it can be an idea not only for tourists who come from far away, but also for the inhabitants of the province of Trapani, who own a real "jewel" a few kilometers from the coast. In addition, the characteristic harbor from the suspended boats is a real attraction of the place, offering a visual cue well recognizable and postcard impressionist.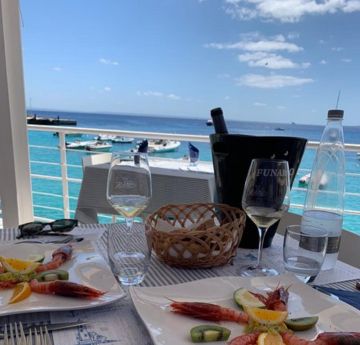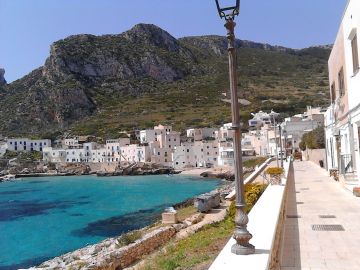 3. The same lifestyle that is in Levanzo is an attraction for tourists. A place that knows how to be like home but also radical chic, where you can also see exclusive personalities such as members of the Prada family, for example. A place that will make you feel at home ma at the same time it is a chic place.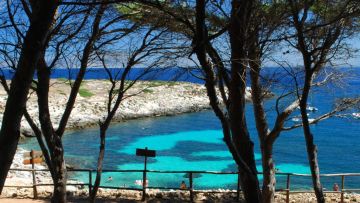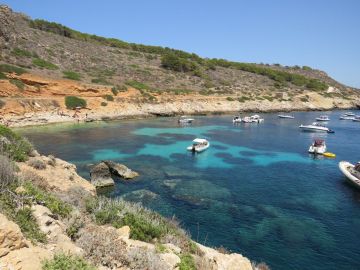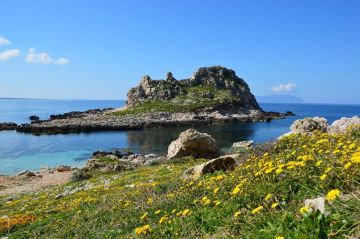 4. Sea, sea and more sea. Between Cala Minnula and Cala Fredda there is plenty of choice, with a sea like this as a backdrop you can only want to dive. The same goes for places like the Faraglione or Cala Tramontana, which besides being important as seaside places offer the opportunity for an interesting excursion, on foot or by boat.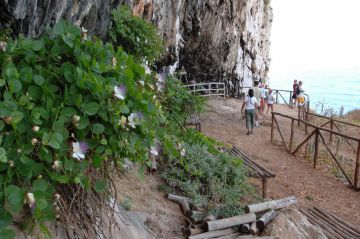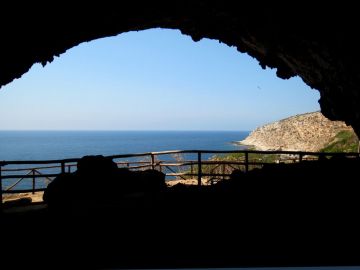 5. Levanzo is not only beautiful for the sea: there are many archaeological sites on the island and one of these is the Genovese cave. Through a guided tour (both by sea and by land) the discovery of this cave and the tour inside make you live an adventure film experience, catapulting into what was the mysterious past of an old glory like Levanzo.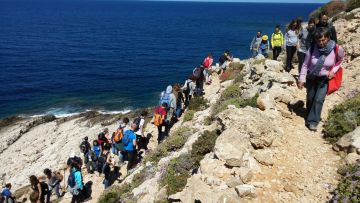 6. From the flat territory and rich in archaeology, Levanzo also offers the opportunity to discover the territory of the island by Trekking, crossing some routes that are present in the guides of the place, but if lived in autonomy offer much more. Starting from the Grotta del Genovese to pass to Capo Grosso, then passing through Cala Tramontana and Pietre Varate.These are just some of the routes you can go Trekking, but who wants can continue going towards the plateau.